Welcome to Vac Truck Depot

Vac Truck Depot is your single source for quality pre-owned industrial vacuum equipment. Our inventory is maintained and serviced to the highest standards and is backed by our exclusive warranty. We also offer in house financing options. Our fleet of equipment includes vacuum trucks, combination units, air machines, hydro excavators, roll-offs, liquid rings, liquid vacuum trucks, camera vans, inspection equipment, road tractors, trailers and more.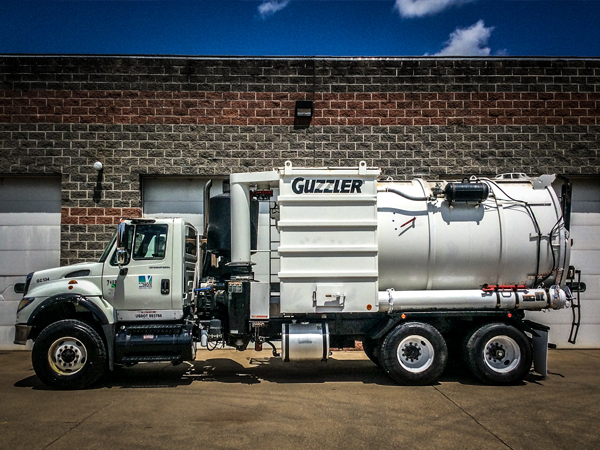 Do you have jobs that require a vacuum truck that can handle the full spectrum of materials? Do you need a truck with the versatility to handle both wet and dry applications? Our pre-owned inventory of Guzzler, Keith Huber, Ledwell and VacAll air movers can help expand your fleet or add capability and capacity. Each truck comes with high cfm ratings and 27" Hg vacuum ratings. They use quality blowers/vacuum pumps from Roots-Dresser, Hibon and Keiser. Debris body sizes range from 15 -18 Cubic Yards, offer full dump capabilities and hydraulic open/close door function. All of our air movers have superior air filtration with cyclonic separation and filter baghouse to ensure long life of the vacuum system.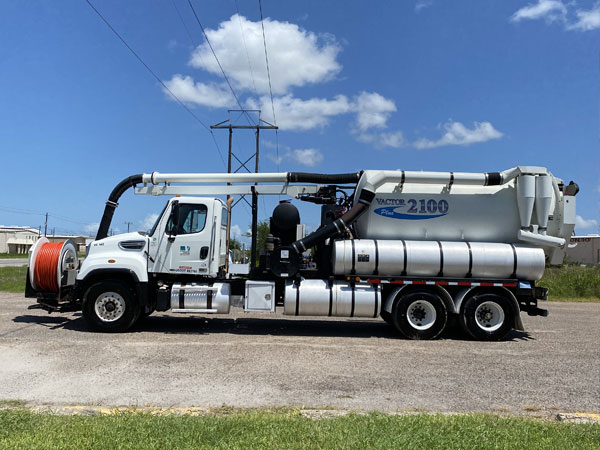 The combination sewer cleaner is one of the most versatile pieces of equipment on the road today. From Catch Basin Cleaning, Line Jetting, Hydro Excavation and a variety of industrial applications, the "Combo" or "Jet-Rodder" will handle almost any job. Vac Truck Depot offers used options from both Vactor Manufacturing and VacAll. All of the combo units are direct driven Roots 824 Blowers with Multi-Stage Air Separation, Extendable-Telescoping Booms, 8, 12 & 15 Cubic Yard Debris Bodies, 800' Hose Reels and multi-flow water pumps. With variable flow hydraulic drives, the water pumps on our trucks range from 0-85 GPM and offer up to 2500 PSI.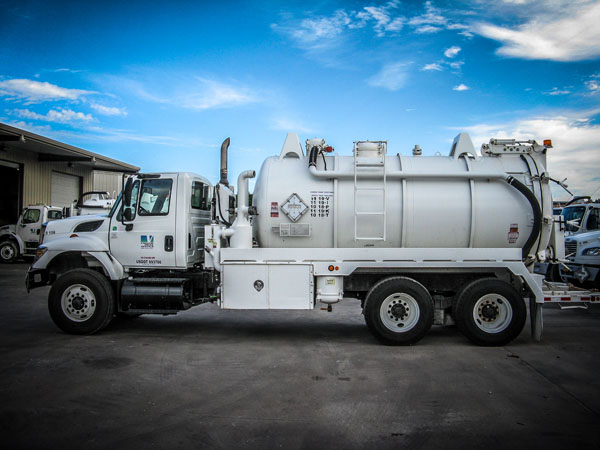 Vac Truck Depot offers quality used liquid vacuum trucks from Keith Huber and Ledwell which are built to the highest industry standards. Our used models include the Huber Dominator, The Ledwell Classic, also known as their D Series. All of these units can be used for vacuuming any flowable material, including waste oil, refined fuels, coolants, both hazardous and non-hazardous. Both manufactures use a 5/16 shell and head material offering the highest laden density weight in the vacuum truck industry. Vacuum Systems include Vane & Liquid Ring Pumps and Positive Displacement Blowers. DOT Spec Tank units come with a full open rear door and dumping tank capabilities to help ease the process of unloading material. Also included on all DOT Spec Tank vehicles are offload Bowie Transfer Pumps.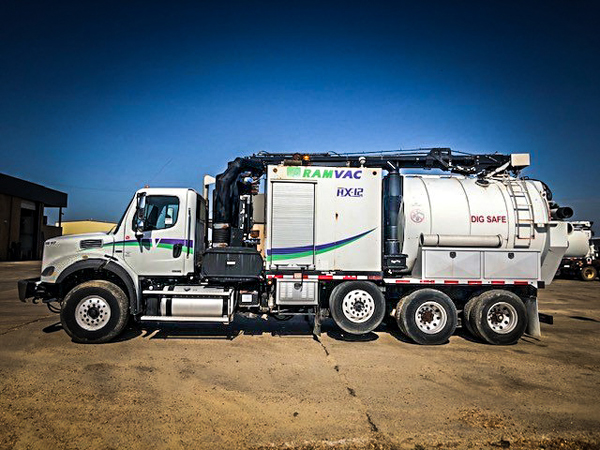 If you're looking for a Hydro-Excavator, we have excellent pre-owned options Vactor Manufacturing and Ram-Vac by Sewer Equipment Company of America. All units offer 12 Yard Debris Bodies, Hibon PD Blowers with 5300 CFM & 27"hg, 18-20 GPM @ 2500 PSI Water Pumps with Variable Flow Control, and Wireless Remote Controls. These units come with full accessory packages and vacuum pipes and are backed by the Vac Truck Depot warranty and money back guarantee.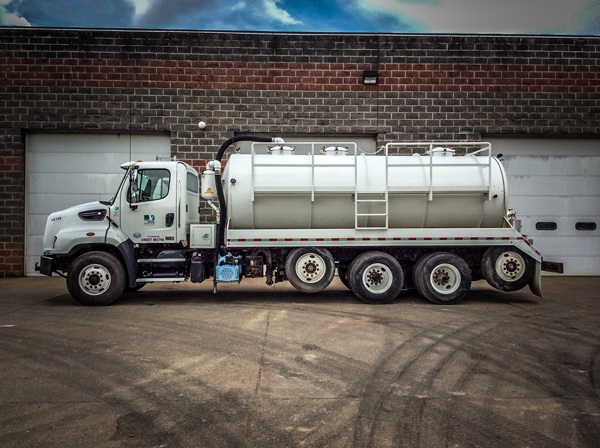 Vac Truck Depot has a large selection of liquid vacuum trucks that offer a great amount of versatility and capacity. From 4,400 gallon (100 BBL) to 5,280 gallong (120BBL) these straight trucks can help you move bulk liquid like water, brine, septage or any non-hazardous liquid waste. These units offer 440 cfm air cooled vane pump that can vac load and pressure offload the material. Standard hose trays and manways access are available as well as multiple bulkheads for safety. These units offer 4" Suction Valves and dual 4" drain valves and a 25" manway access on the rear head.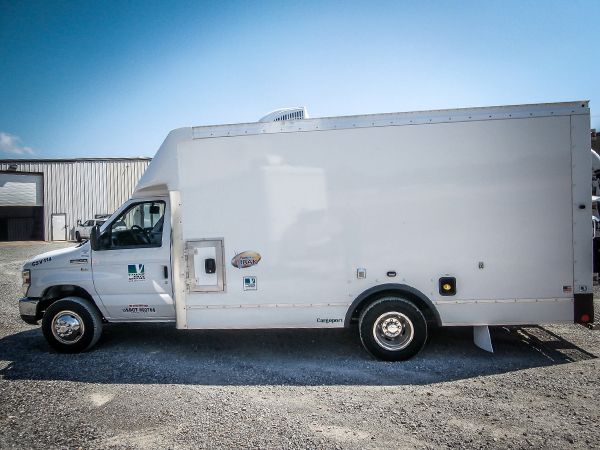 Vac Truck Depot offers Pipeline Inspection Systems through our parent company, Vacuum Truck Rentals. These include full truck mounted systems, portable mainline inspection systems, portable push rod systems and individual components like Tractors and Cameras. Our main offering is product manufactured by Ibak and distributed by RapidView in the United States. These systems include mainline and lateral launch systems with the capability to televise 6" to 48" pipe utilizing the T76 and LISY systems. Tractors include the T76 and T66 and Orpheus, Orion and Nano Camera Heads. Typical systems have 1000' of mainline cable.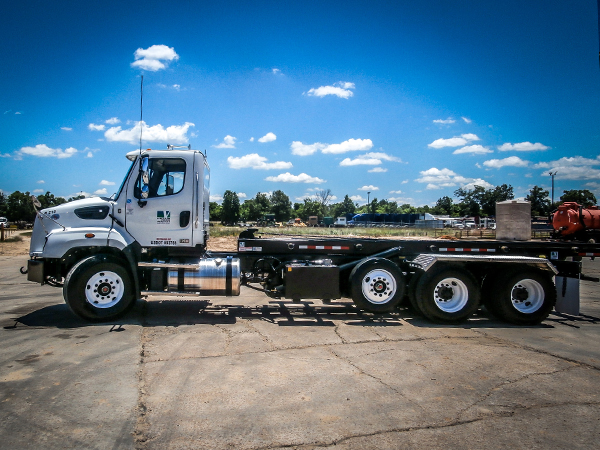 Roll-Off Trucks have been a mainstay in the waste removal industry since the inception of the industrial and municipal waste business. Vac Truck Depot offers 60,000 lb. capacity roll-off trucks from Ledwell, G&H, Galbreath and K-Pac. These trucks have been maintained, like our vacuum trucks, within strict hour limits to offer longevity to the asset. This equipment has both inside and outside cab controls for ease of use and are offered on Mack, Freightliner and International Chassis.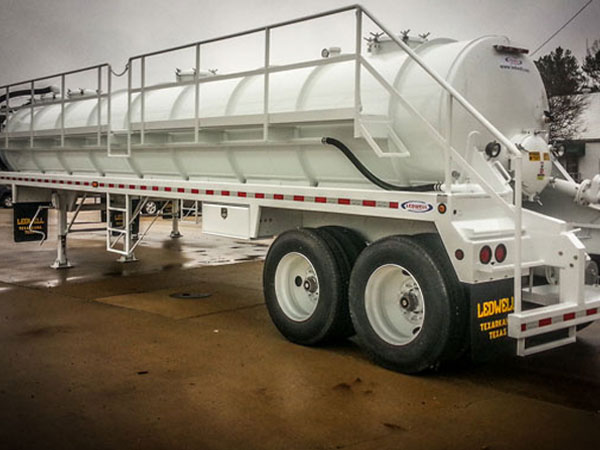 We offer quality used and rebuilt 130 Barrel (5500 Gallons) Vacuum Trailer from Ledwell and Dragon. These units come with the option of DOT Code and non-code tanks dependent on your load requirements. The majority of units available have self-contained vacuum systems with air cooled engines from Duetz with belt driven vacuum pumps from Moro, Becker, and Fruitland. Our Vacuum Trailers offer multiple manways, bulkheads and catwalks.